Differences Between a CNA and HHA
There are many similarities between the duties of a Certified Nursing Assistant (CNA) and Home Health Aide (HHA). Thus it makes sense why you might question how these two career fields are different!
The differences lie primarily in the amount of training required and the places that they work.
Both the CNA and HHA provide health care to their patients. Their duties include such things as: checking vital signs, recovery from illness, reminders of medication, changing bandages, bathing and dressing, meal preparation and serving.

HHA Training
There is no formal training required to become a home health aide. They frequently receive on-the-job training in lieu of attending classes. However, some states require HHAs to pass an examination and become certified.
They usually work under the supervision of a registered nurse (RN) or a licensed practical nurse (LPN).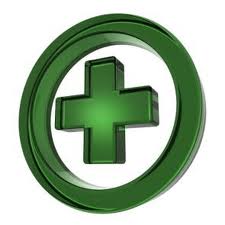 Certified Nursing Assistants  are required to complete a training program such as offered by some community colleges or vocational schools.
Many hospitals and other healthcare facilities also offer this training. CNAs have knowledge of basic nursing, and a number of hours of supervised experience.
Additionally, in order to become certified they must pass a state examination. In a clinical or hospital setting CNAs may have multiple patients and they frequently have more contact with them than the nurses.
In some cases, under supervision, CNAs may learn how to operate some of the hospital equipment and become involved in more advanced nursing skills.
Work Settings
Home Health Aides, as their title suggests, work mainly in the home and with one patient at a time. They are sometimes independent, but most work through an agency. They may visit patients in a number of homes, or they might have just one patient needing full time care.
In addition to their regular duties, they may be called upon to do some shopping or light housekeeping. Sometimes they are assigned by the agency to assist in hospice care.
On the other hand, CNAs work in a much wider setting typically with multiple patients simultaneously. You will find them mainly in hospitals, clinics, hospices, and nursing homes in addition to visiting patients in their homes.
Working as a CNA most likely would provide you with more job opportunities than a HHA because of the variety of places that employ CNAs.

>Summary
Depending on the state, the average pay for HHA's hovers around $22,000 a year. A CNA can expect to average anywhere from $5,000 to $10,000 more than that amount.  The CNA and HHA should be of a compassionate, caring nature.
Working in the medical field can be very rewarding and challenging. If you are a person who has a compassionate and caring nature, either of these careers could be well suited for you!
Home Health Aide Training near you!