Get Free HHA Training in NYC
Home Health Aides, also known as HHAs, provide personal and home care services to those in need of daily living assistance in their private homes. If you live in New York City and are looking to enter the field, free HHA training in NYC is available to you!
People who need home health care include those that are frail and elderly, physically and/or mentally handicapped, have a chronic or acute illness, or perhaps is in need of protection by you.
Providing personable home care many times is a requirements to keep persons living in their own private home as opposed to a nursing home, hospital, or institution, therefore helping families to remain together.

The possibility to get employment as a HHA in New York City is excellent as the demand for this career field is very high and is expected to remain that way for quite some time.
In fact, the Bureau of Labor Statistics expects that the field will grow by a incredible 40% between 2016 and 2026 – which is much faster on average than other occupations.
For those looking to get free HHA training in NYC, your options to get great training are many!
HHA training programs in the state of New York are approved by either the New York State Department of Health (NYSDOH) or the New York State Education Department (NYSED). All New York state home health aide training programs must choose either of these departments for state approval.
The good news is that all HHA training programs that are approved by the NYSDOH do not charge tuition! However, those approved by the NYSED may charge tuition for HHA training in NYC.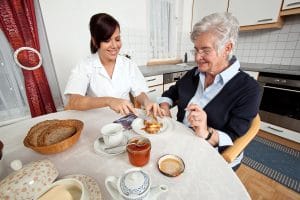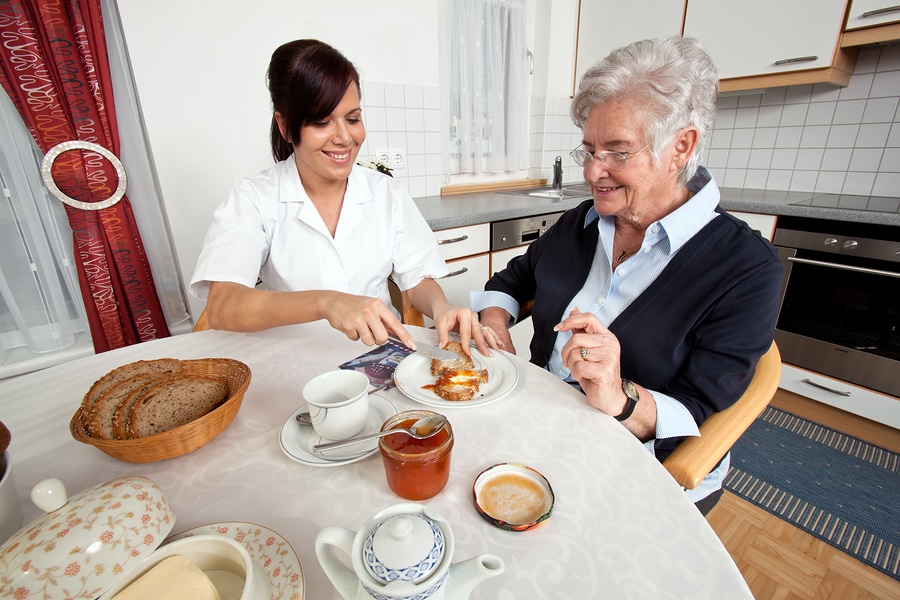 Training requirements are set fourth by the New York State Home Health Aide Training Program (HHATP).
Programs approved by either the NYSDOH or the NYSED must follow along with these requirements to ensure students are properly trained to provide home health aide services in the state of New York.
Programs for free HHA training in NYC require a minimum of 75 hours – including a minimum of 59 hours classroom training and 16 hours of practical training that is supervised.
Practical training provides students with hands-on skills in a private home, laboratory, or other health care environment.
Once you have successfully completed a NY state approved training program, you can be listed on the New York State Home Care Registry where limited information about you is made available.
Below lists schools with free HHA training programs in New York City.
Free HHA Training in NYC
Isabella
The free HHA training program at Isabella has classes that are small to provide personal attention to all students in attendance. With over 100 hours of classroom and practical training during a three week period, the curriculum is comprehensive – including topics of nutrition, physical therapy, brain injury and mental health.
In additional to free tuition, a uniform is also provided free of charge when you complete the program successfully. If you desire, you may also become an employee of Isabella Home Care upon graduation.
Contact Isabella at 212-342-9733 for more information specifically regarding their HHA training program, or click here to send a direct message.
Location:
Main Campus
515 Audubon Avenue
New York,NY 10040
Phone: 844-290-7548
Best Choice
Best Choice, a member of CenterLight Health System having two locations in the Bronx and Brooklyn, provides a free 4 week HHA training program to become a Certified Home Health Aide.
The program consists of classroom and practical hands-on training that provides students with the knowledge and experience needed to have a successful HHA career. Upon successful completion of the program students earn a New York State Home Health Aide Certificate.
You qualify for HHA training if you meet the following requirements:
Commit to four weeks of training without any absences
After successful completion of the program can work a 30 hour work week
Are available to work days, evening and every other weekend upon request
Can pass a criminal background check, physical, and toxicology screening
Can demonstrate these core values: integrity, caring, diversity and caring
If interested, you can attend an information session to learn more and get your questions answered. Sign up for the information session by completing their online inquiry form here.
Best Choice is a licensed home care agency and staffing service. They provide job opportunities to its graduates who have authorization to work within the US and can pass a drug screening and criminal background checks.
Locations:
2275 Olinville Avenue, Lower Level
Bronx, NY 10467
596 Prospect Place, 1st Floor
Brooklyn, NY 11238
Phone: 718-319-2525
Allen Health Care Services
Allen Health Care Services is a home healthcare service that has provided quality home care for over the past 25 years. They strive to meet the highest standards for safety and quality care for its clients.
Allen offers a HHA training program to become a home health aide. Graduates will be granted a New York State HHA certificate and immediate job placement through Allen.
Qualified Allen employees enjoy competitive pay rates and an excellent benefits package.
Interested applicants should contact Allen's recruitment team at: 718-657-2966 ext 1500.
Locations:
Queens Office
70-00 Austin Street, Ste 201
Forest Hills, NY 11375
Phone: 718-657-2966  ext: 1500
Bronx Office
2770 Third Ave Bronx, NY 10455
Phone: 718-328-0008
Staten Island Office
120 Stuyvesant Place, 4th Floor
Staten Island, NY 10301
Phone: 718-657-2966 ext: 7001
Brooklyn Office
145 E. 98th Street, Ground Floor
Brooklyn, NY 11223
Phone: 718-657-2966 ext: 5001
Before selecting a program with free HHA training in NYC, be sure that the curriculum and total classroom hours meets the requirements of the New York Department of Health.
More Home Health Aide Training near you!