Get a Home Health Aide Job
There are very few fields that allow someone to enter a career without any prior work experience or education. Especially in the medical field. However, getting your first home health aide job does not come with a high barrier to enter!
No matter your educational background, albeit earning your GED or an MBA, your ability to get a secure, flexible position as an HHA with a home health care agency will give you the same opportunities!
The HHA profession does not require professional training or education. What truly matters is your desire to help other people and your personal qualities to perform the tasks well.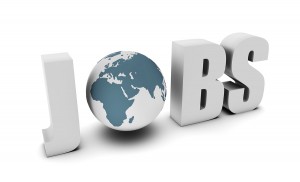 Home health aide jobs are in abundance throughout the United States. According the Bureau of Labor Statistics, your prospects for getting a job is excellent.
Between the years 2014 and 2024, the HHA career field is expected to grow much faster than average for all occupations.
The BLS expects this growth rate to be approximately 38%. This is supported by the growing elderly population and the increased reliance on home care.
Finding a Home Health Aide job
Getting a home care job may come relatively easy to you if you receive your HHA training from a home health care agency.
Many agencies will simply offer you a position within their home care services division after you successfully complete their in-house training program. This is a great incentive to train with a home health agency.
In addition to this you may find other incentives are available. An agency may even offer you free training, possibly a bonus check after completing your education, and another after working with them for a duration of time.
Keep in mind that if you choose to work for a company that offers these types of incentives, you may be required to work for them for a period of time after you complete your education through them.

To search for a HHA job, first begin with searching the internet for home health care agencies in your area. Reputable companies should have a web presence that makes it easy for you to review the company information and possibly information about employment.
Make a list of those companies that interest you – remember that you can be picky about who you work for because the demand for HHAs is very high!
Next, contact the companies that interest you by telephone and let them know you are interested in having an interview to work for them as a home health aide.
If they have positions available (most likely they will) request an interview with them. Arrive at the interview at least 10 minutes early on the day of the interview with your HHA certificate and resume.
Be sure to dress smartly (no jeans or t-shirts – wear a suit if you can). Greet the interviewer in a courteous, professional manner and show them your confidence in being a successful HHA for them.
Try to go on as many interviews as you can so that you can choose the best agency for you. By doing this you can compare pay rates, benefits, training opportunities and the management between companies. Select the company that best suits your needs.
Good luck in finding your new home health aide job!