Where to Find HHA Training in South Carolina
Looking for HHA training in South Carolina is fortunately no more difficult than looking for it in any other state.
You need only conduct some research to determine whether or not the training program you're eyeing is a good fit for you considering your location and availability.

Read below to see how you can be qualified to work as a HHA in SC and list some great training programs to consider.
Minimum HHA Qualifications in SC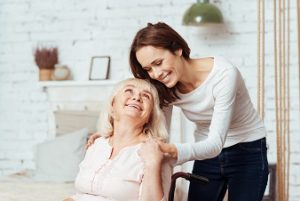 Before you start looking into any specific training programs for home health aides, you'll want to make sure that you meet the requirements from South Carolina's Department of Health and Environmental Control as a caregiver/HHA.
The following are the minimum qualifications that you must meet in order to work as a caregiver/HHA in SC:
Must be at least 18 years of age
Must have the ability to effectively communicate, read, and write with both your patients and supervisor
Be able to follow patient care service plans
Be able to complete job duties as assigned
If a vehicle is a part of your assigned duties, your must have a valid driver's license and proof of insurance
No prior convictions or have previously pled no contest crimes of neglect, abuse, or exploitation of children or adults
No prior convictions or have previously pled no contest to crimes within the past 10 years of providing home health care
HHA Training in South Carolina
So where can you find a HHA training in South Carolina that will get your HHA career started off in the right way? Below we list some great options for training as an HHA.
York Technical College
York Technical College is located in Rock Hill, one of the largest cities in South Carolina.
The Patient Care Technician Program provides it students with training in basic patient care, blood collection, and electrocardiography.
Once you successfully complete the program your can take the National Certified Patient Care Technician to work in a variety of settings including private homes, hospitals, rehabilitation centers and nursing homes.
The program spans two semesters, and the cost of attendance depends on where you live. If you would like more information contact them here:
Phone: 803-327-8000
Email: [email protected]
Location:
452 S Anderson Rd
Rock Hill, SC 29730
Greenville Technical College
Greenvile Technical College offers a Patient Care Technician Program putting you on your path to a career in the health field. The program takes 10 credit hours and 1 month to complete and offers both day and night classes.
The PCT program will teach your basic bedside nursing skills, urinary catheter insertion and care, sterile dressing and more. You will also gain clinical experience in both long term care facilities and acute care settings.
For details on the school and the PCT program, contact them at 864-250-8000.
3 locations available for the PCT Program:
Barton Campus
506 South Pleasantburg Drive
Greenville, SC 29607
Brashier Campus
1830 West Georgia Road
Simpsonville, SC 29680
Northwest Campus
8109 White Horse Road
Greenville, SC 29617
Contact the school at 864-250-8000 for more information.
Ignite Healthcare Institute
Ignite Healthcare Institute has a Nurse Aide Training Program that consists of over 60 hours of instruction in the classroom and over 40 hours of clinical instructions.
Included with the program are your text and work books, scrubs, blood pressure cuff, TB and Urine tests, certification with the American Heart Association, job placement assistance and the SC State Board exam.
For more information, contact the school at 864-458-3590
Location:
348 Feaster Rd, Suite F
Greenville, SC 29615
Professional Medical Training Center
The Professional Medical Training Center has a 7 week Nursing Assistant Program with locations in both Florence and Conway, SC.
In this program you will learn all the functions necessary for a Nursing Assistant to know on the job. This includes nutrition, physical and social support for patients, infection control, patient privacy laws, patient rights and more.
Upon successful completion of the program you will receive a certificate allowing you to take the state CNA exam.
Email: [email protected]
Locations:
Conway
Phone: 843-678-9135
168 Waccamaw Medical Park Court
Conway, SC 29526
Phone: 843-347-1113
Florence
Phone: 843-678-1113
2204 2nd Loop Road
Florence, SC 29501
Phone: 843-678-1113
After you've successfully completed your training, you'll no doubt be looking for a job.  When you finally finish your training program, check out our article about the types of HHA employment that are available to you.
Live in North Carolina? You can find HHA training in North Carolina here.
More Home Health Aide Training near you!