Where to Find HHA Training in North Carolina
According to the Bureau of Labor Statistics, North Carolina is among the top 5 states in the United States for Home Health Aide employment. This means that there are plenty of jobs available for you to begin your HHA career in NC!

If you want to join these esteemed ranks, you'll to need proper HHA training. Where can you find quality training to start your HHA career? How do you even start?
Before jumping into the schools that offer HHA training in NC, let's have a look at the general requirements.
Home Health Aide Requirements in North Carolina
If you want to become an HHA in North Carolina, you at least need to have completed high school or earned your GED. A high school diploma or GED is the baseline education requirement for this job.
You will be taught all you need to know through state approved HHA training in North Carolina. During this training, the goal is to get your certificate so you can start work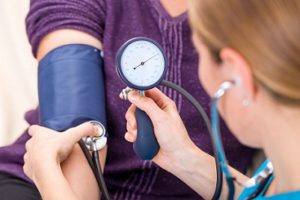 ing immediately.
A registered nurse will often lead the training course. You may train all day or for several hours daily. Training can be flexible, but you must put in at least 75 hours in North Carolina to get your certificate.
During this time, you will likely learn the basic care techniques such as CPR, first aid training, basic medical care, how to dress wounds, emergency response skills, and safety skills.
The training includes various components, such as:
Introductory training lessons
Hands-on tests
Written tests
You must pass all parts of the training to get your certification.
Once you have your certification, you can begin working part-time or full-time as an HHA.
Where Can You Find HHA Training in North Carolina?
Here are some training facilities in the state to get you started.
Forsyth Technical Community College
Forsyth Technical Community offers a North Carolina state-approved Nursing Assistant I Program that is completed with 177 hours of in-person training.
This program teaches the basic nursing techniques that is required to provide personal care and service to patients, including CPR. You will learn these techniques through a combination of class instruction, clinical rotations and hands-on work.
When finished with the program, you will be prepared to take and pass the NC Nurse Aide I Competency Exam which is required so that you can be on the Nurse Aide 1 Registry for North Carolina.
You can then move on to a job in home care, psychiatric centers, rehabilitation centers, hospices, clinics, and hospitals.
For more information, see the contact information listed below here.
Location:
2100 Silas Creek Parkway
Winston-Salem, NC 27103
Phone: 336-723-0371
Gaston College
The Nurse Aide Program at Gaston College focuses on various areas for you to be competent performing nursing care services. These areas include understanding vital signs, nutrition, personal care, therapeutic activities and more.
You can earn a Nurse Aide Certificate or a Nurse Aide Diploma in Therapeutic and Diagnostic Services. To get your certificate, you will only need to spend 12 hours in courses, while the diploma requires 43 hours of class time.
There are three Gaston College campuses – contact the one closest to you for more information:
Dallas Campus:
201 Highway U.S. 321 S
Dallas, NC 28034
Phone: 704-922-6200
Lincoln Campus:
511 S. Aspen Street
Lincolnton, NC 28092
Phone: 704-748-5200
Kimbrell Campus:
7220 Wilkinson Blvd.
Belmont, NC 28012
Phone: 704-825-3737
American Red Cross
The Nurse Assistant Training Institute in Salisbury is operated by the well-known American Red Cross. The institute provides you the ability to become a Certified Nurse Assistant (CNA). It only takes weeks to earn your certification.
Through detailed classroom, hands-on clinical and lab training the program will have you prepped to take the CNA certification exam. Taught by registered nurses, the program takes four weeks to complete.
Classes take place on weekdays only. To enroll, you need at least a GED. Contact the school at the address or phone number below for more information.
American Red Cross Elizabeth Hanford Dole Chapter
1963 Jake Alexander Blvd. West
Salisbury, NC 28144
Phone: 704-376-1661
Mount Eagle University
At the Personal Care Aide Program at Mount Eagle University you'll be taught how to effectively talk to your patients, read their vital signs, and provide daily care.
Upon successful completion of this program you can begin work as a Personal Care Aide in either a private home, hospital or an assisted living facility.
This 80-hour training program is approved by the state of North Carolina and offers both day and evening sessions for your convenience.
Contact the school at the address or phone number below for more details on the program.
6000 Museum Drive
Winston-Salem, NC 27105
Phone: 336-776-0357
You can find HHA training in South Carolina here.