If you are looking for a great career with plenty of opportunities in the growing health care field, becoming a Home Health Aide (HHA) may be just the right thing for you!
Your first step to becoming a HHA is to get quality home health aide training.

HHAs provide a valuable personalized care service to those who need extra help with daily living within their private home – what is known as home health care.
The quality care provided by you as a HHA makes a very big difference in their lives and also for the people who love them.
Also at the same time, you can get the personal satisfaction knowing you are helping to improve the quality of someone's life.
While minimal educational and experience are needed before you begin working with your first patient as a HHA, be sure that you understand the requirements to becoming and working as a HHA.
You can learn how to get home health aide training by starting with two main factors: state in which you live in, and who you are employed by.
Prerequisites to Home Health Aide Training
Before you begin your journey to complete your training and find a great HHA job for you, make sure you satisfy these basic prerequisites: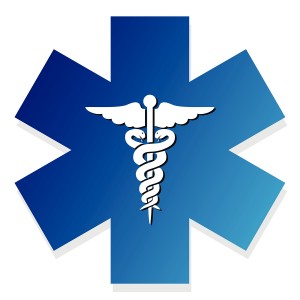 You are 18 years of age or older
You are able to speak, read and write in the English language
You have earned a high school diploma or GED
You have a government-issued photo ID
You are authorized to work in the United States
You have recently completed physical exam to prove you are physically capable for a job
Training Requirements by Employer
If you work for an employer that is funded by either Medicare or Medicaid, you must be formally trained and evaluated a by state-approved training program – as required by federal legislation.
Federal training requirements consist of at least 75 hours of classroom training, 16 clinical hours and 12 hours of continuing education over a 12 month period.
If working as an aide for a private company, that is not funded by Medicare or Medicaid – formal training is not a requirement.
Each state set its own guideline requirements for minimum hours for both classroom and clinical training. The state you live may require more than the federal minimum training for HHAs
To find out what the training requirements are in your state, check out PHI National for the state-by-state data on the minimum HHA training requirement hours within your home state.
In addition, some states may require you to complete and pass a background check before being employed.
Where to Get HHA Training
You can enroll in a formal HHA program offered through several outlets, such as:
Community colleges
Vocational schools
Online training programs
Home health care agencies
Elder care programs
On the Job Training
For assistance in finding the right program for you, contact your state's Board of Nursing via the National Council of State Boards of Nursing (NCSBN)
What's Included in HHA Training?
Training programs generally include classes in HHA Introduction, medical terminology, nutrition, basic life support, cleaning and home care tasks, and medication mathemati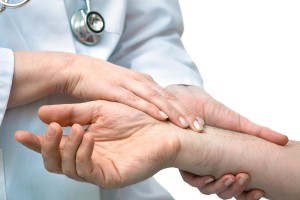 cs.
Once training has been completed, you will be expected to take and pass a competency evaluation to ensure you can perform tasks properly for your patients.
When deciding on a HHA training program, check to see if CPR training and/or certification is a part of the curriculum.
Cardiopulmonary resuscitation (CPR) training is a short course, but adds an invaluable emergency medical skill that could help to save someone's life.
If the school you choose does not provide CPR training, agencies such as the Red Cross offers CPR certification.
How Long Are HHA Training Programs?
Training programs consist of both classroom and clinical training. The length of the programs varies depending on the state that you live in, for which the school you attend must abide by.
For classroom training for the state of Maine requires the most at 180 hours. States requiring 75 hours (which is also the Federal minimum) include Alabama, Arizona, Arkansas, Colorado, Connecticut, Delaware, Florida, Georgia, Indiana, Iowa, Kentucky, Louisiana, Massachusetts, Michigan, Minnesota, Mississippi, Missouri, Nebraska, Nevada, New Mexico, New York, North Carolina, North Dakota, Ohio, Oklahoma, Oregon, Pennsylvania, South Carolina, South Dakota, Tennessee, Texas, Virginia and West Virginia.
The remaining states require between 76 and 140 hours of classroom training.
Clinical training minimum hours range between 16 and 80, again varying by the state that you live in.

Free HHA Training
HHAs may be able to receive free classroom training as a new hire from an employer or potentially have on-the-job training from another experienced HHA, registered nurse (RN), or licensed practical nurse (LPN).
The following list a few organizations providing free training and education:
HHA Certification & Licensure
To work for an agency that received funding from Medicare or Medicaid, HHA certification or license may be required by your state. Contact the Board of Nursing in your state to determine whether or not it is required.
Even if it is not required, having a certification will boost your chance of getting hired, and ensure increased earnings potential.
More Home Health Aide Training near you!